When a user enters the wrong password several times, their account can become locked. Using the steps below, it is easy to unlock their account and send them a login email to get them started again.
Log in with your user admin username and password.
Click on Manage Users.

On the Manage Users page, you will see a list of the users in your group (school/parish).
Click the Status column header 2 times to resort the list to move all of the Locked users to the top of the list.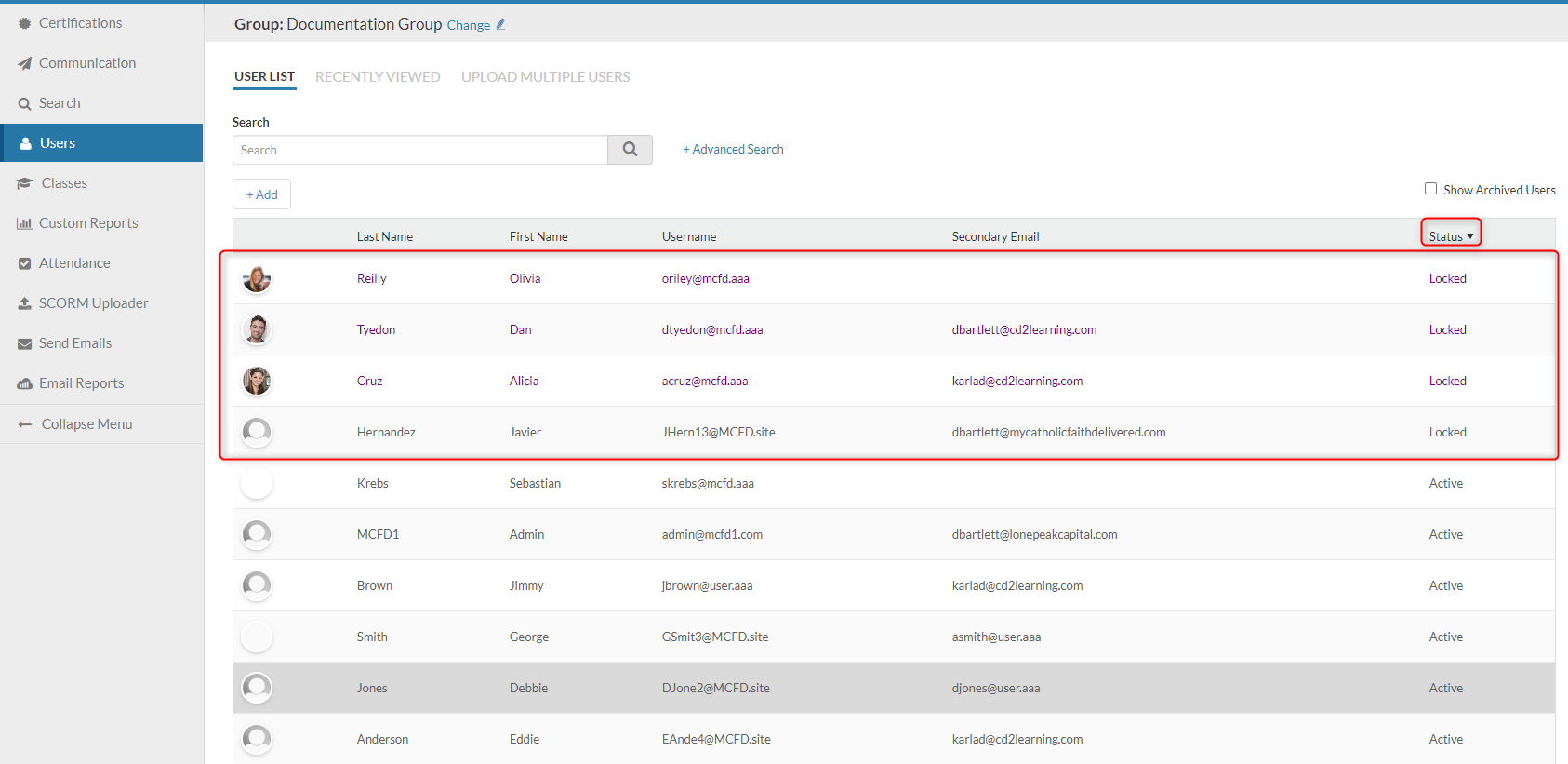 Click on the first (or any user) with a Status of Locked.
When the User's information page opens, look on the left side and find the State field on the left side of the screen.
Click to open the dropdown list and choose Active.
Click Submit to update the user's status.
Move to the upper right-hand side of the screen and click on Send Login Email. This will send an email to the user (via the parent/secondary email address) with their username and password to allow them to log into the system.